The Dance of Ancient Houses is a novella in
the Seraphic Chronicles
series base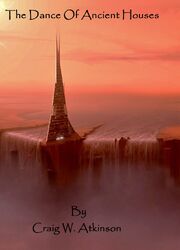 d on the history of
Sorvel
's House and the situations which lead to his birth.
It is followed by The Formula For A Missing Oferan.
It tells the story of his paternal grandmother, Syrocrax and his father Yuvel, and how they plotted and schemed to get to power and the fallout of these plots.
The book is due out in 2015.
Ad blocker interference detected!
Wikia is a free-to-use site that makes money from advertising. We have a modified experience for viewers using ad blockers

Wikia is not accessible if you've made further modifications. Remove the custom ad blocker rule(s) and the page will load as expected.